News
Posted Sept. 7, 2011, 8:36 a.m.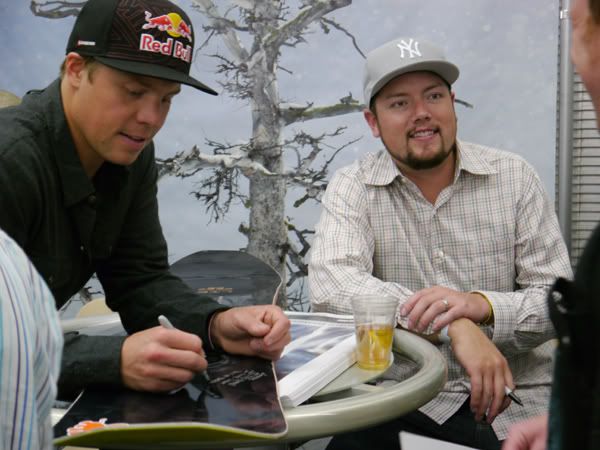 "The Art Of FLIGHT" has almost finally landed and snowboarding is officially in the air in New York City. With cooler fall temperatures, gray skies overhead and an incessant downpour of rain, it feels like it's time to ride. Tomorrow night, "The Art Of FLIGHT" is poised to redefine sports cinematography once again, as they show the entire world what real snowboarding is all about. Last night the TAOF crew got together for an autograph session and to launch the Asymbol Gallery Limited Edition Photo Collection. Travis Rice, filmmaker Curt Morgan and the entire team was at Paragon Sports in Manhattan to sign autographs, meet fans and celebrate the historic event.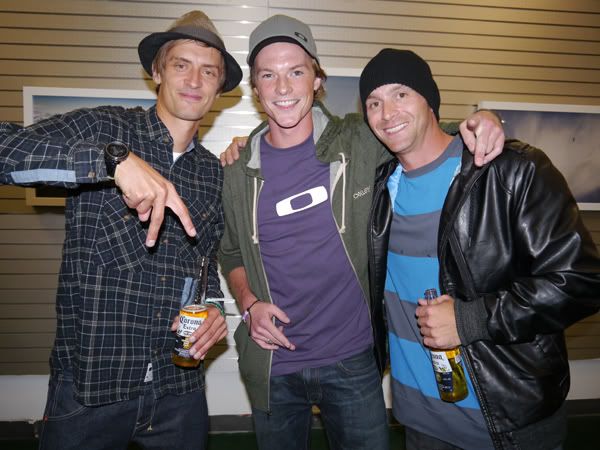 Müller, Blauvelt and Landvik — three BIG Mountain slayers.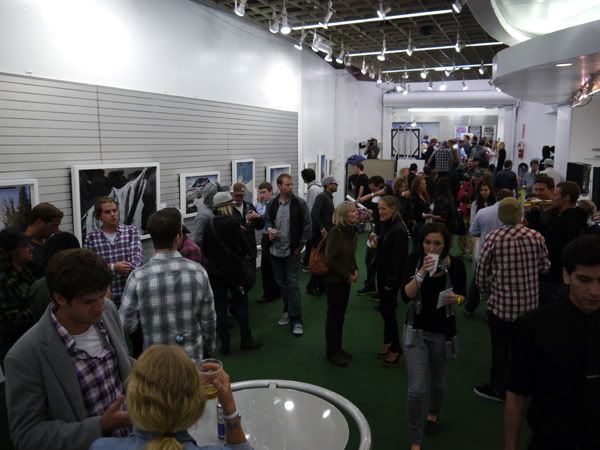 The Photo Gallery and World Tour features Limited Edition prints from two years in the making of "The Art Of FLIGHT". Guests were treated to complimentary drinks from Red Bull while browsing the collection.
The Tour will feature these Special Edition handmade screen prints from Asymbol and Hydro 74.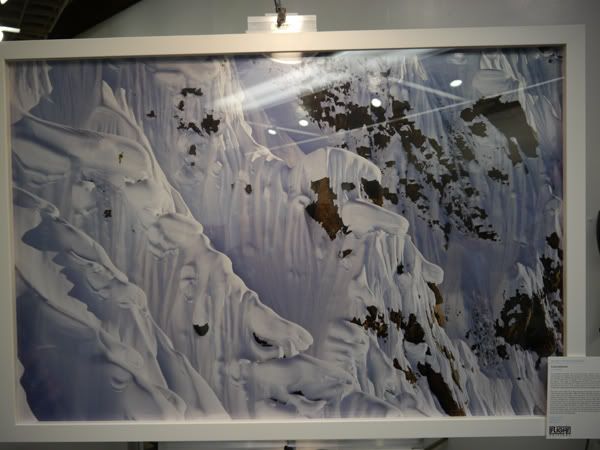 John Jackson getting wicked in the Alaskan Backcountry. Photo: Scott Serfas.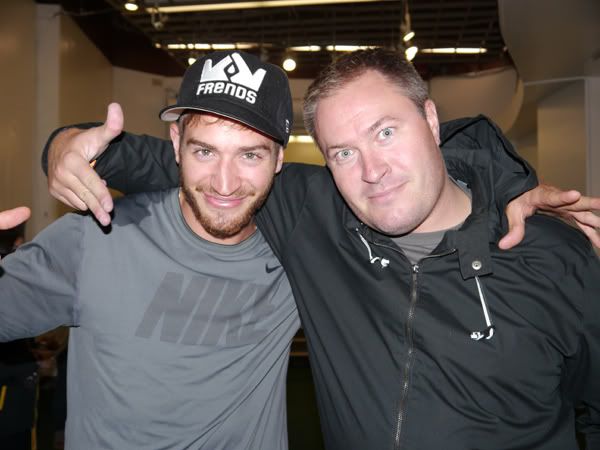 Olympic Champion Scotty Lago and Filming Champion Jared Slater.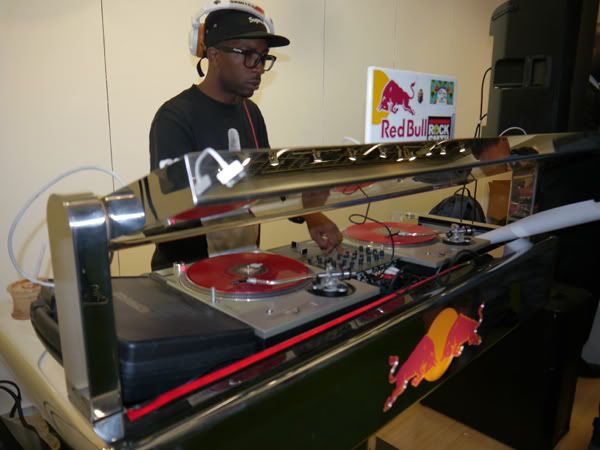 Red Bull is coming in heavy with a new magazine and what they are calling, "The greatest action sports movie ever made".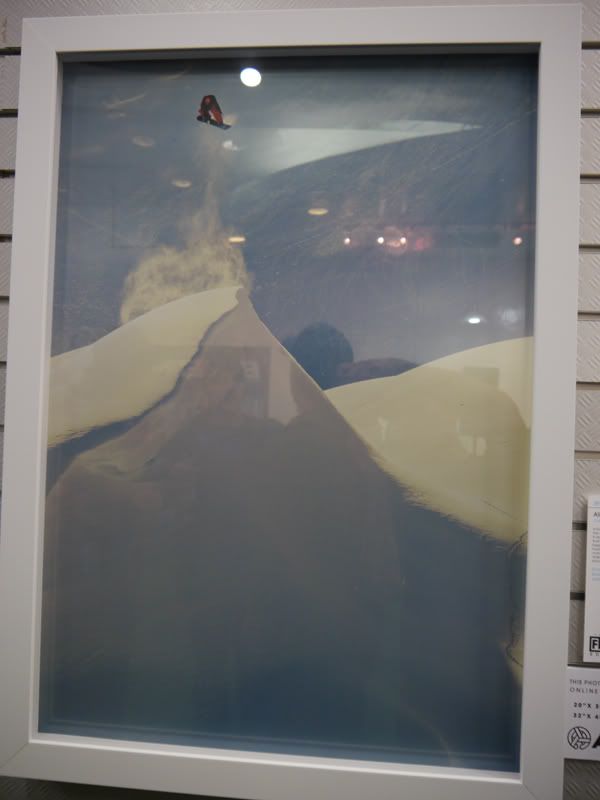 Müller going for it. Photo: Cole Barash.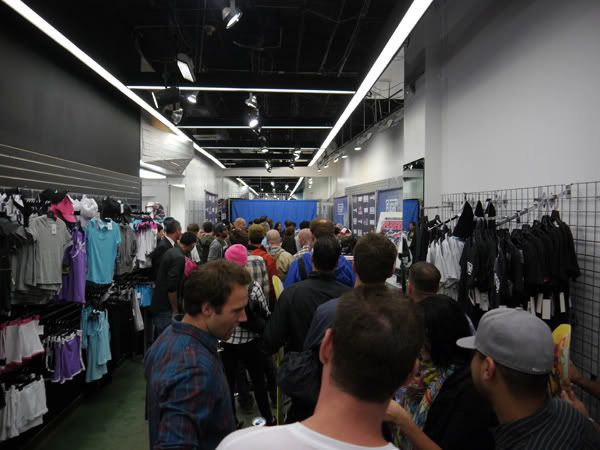 Even the rain didn't stop the crowds from showing up to meet the boys.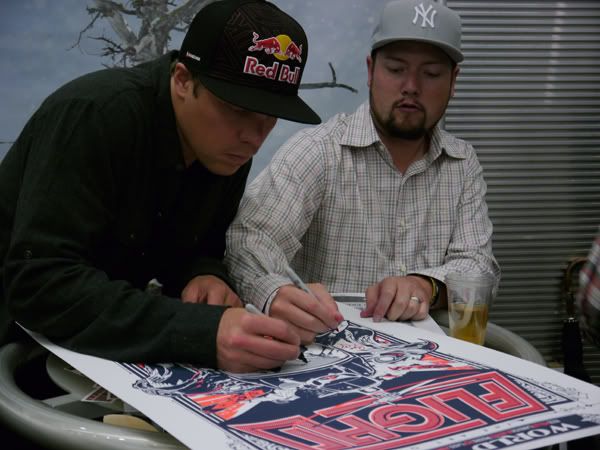 T Rice and Curt Morgan signed everything from posters and shirts to snowboards and skateboards. No boobies (yet) though, this was a family event!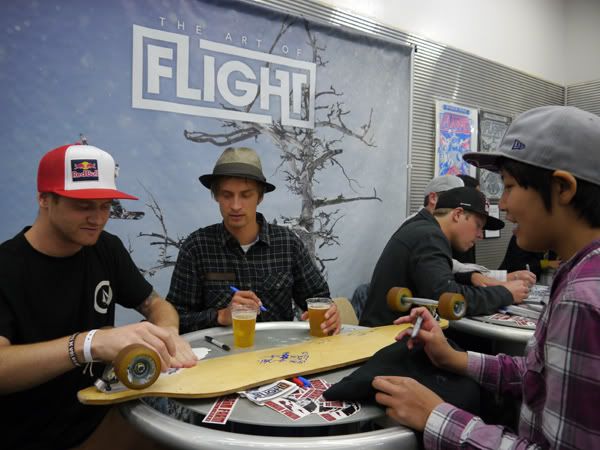 Moore and Müller making their mark.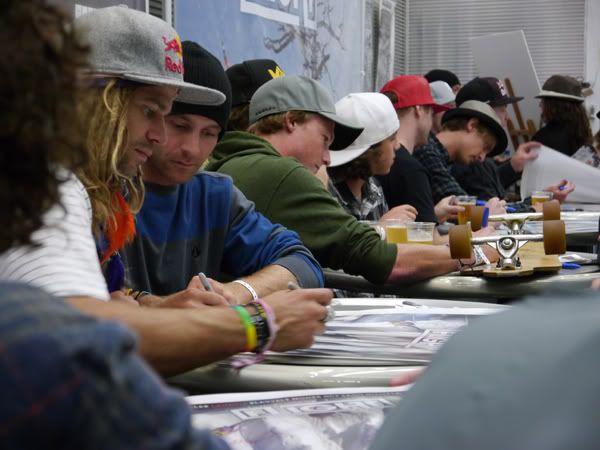 Heavy hitters.
Lando loving his life.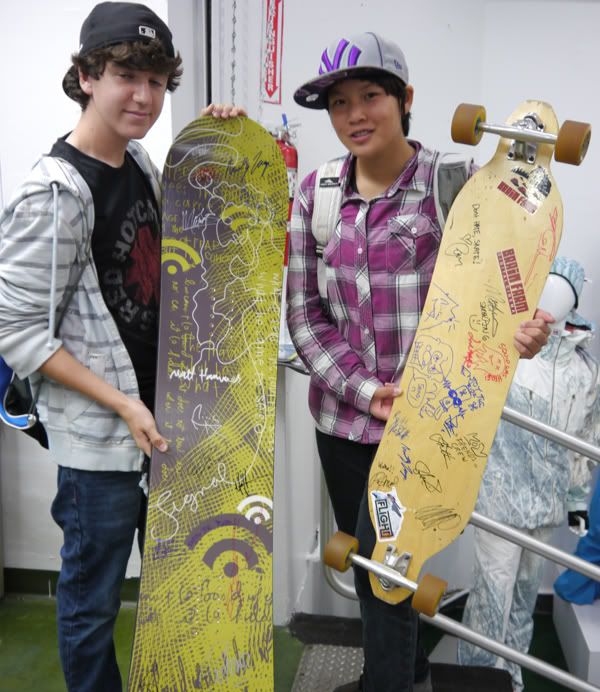 Lifelong treasures or ebay items? I'm guessing they're keeping these.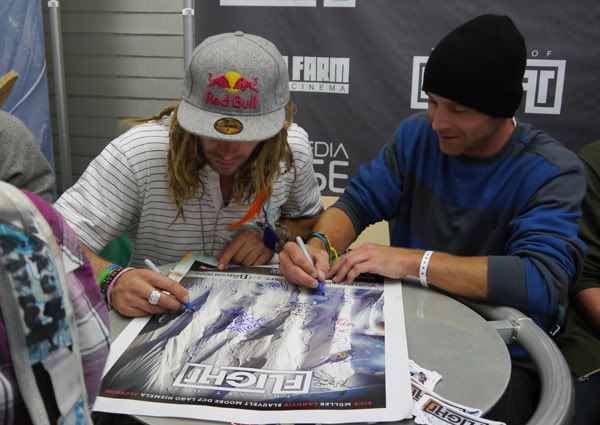 John Jackson and Mark Landvik are gonna blow doors with their movie parts.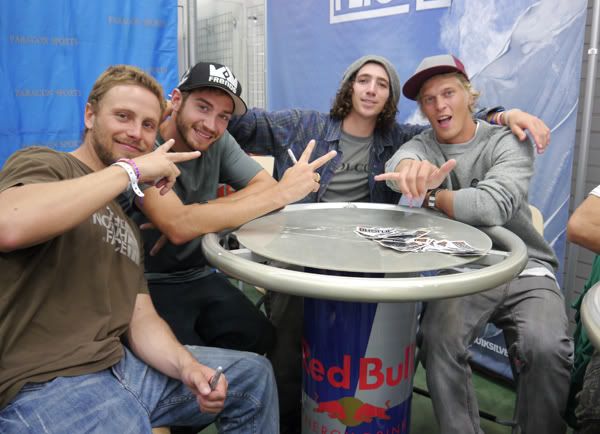 DCP, Lago, Mitrani and Eero Niemela. With riders like this present, this might have been the most snowboard talent ever assembled in one room.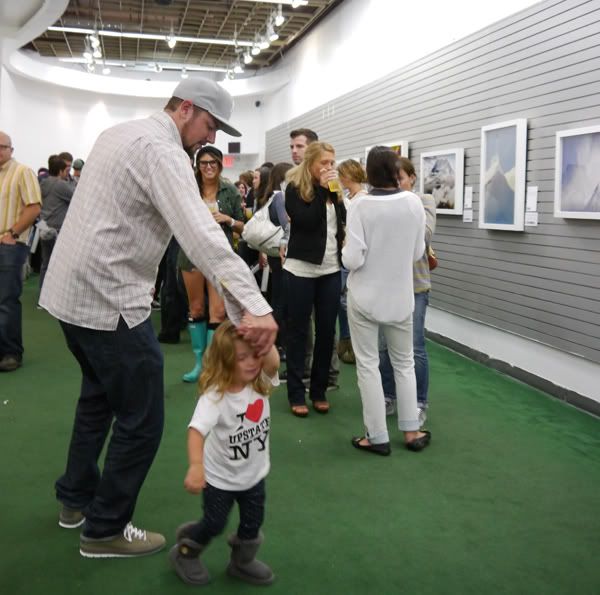 Curt Morgan dancing with his daughter Winter, enjoying one of the finer moments in life. Much appreciation goes out to Brain Farm crew for everything they do, can't wait for the movie premiere tonight! We'll keep you posted...
You can also see more of Scott Serfas' photos from the collection on twsnow.com.
ARCHIVE
2014
2013
2012
2011
2010
2009