News
Posted May 11, 2011, 9:38 a.m.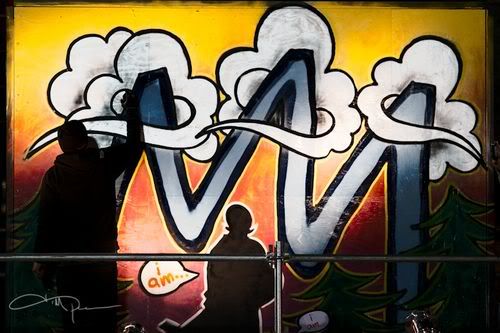 I drove down to Mammoth from Tahoe for the West Coast Invitational. Well, not actually for the WCI, but rather to shoot lifestyle photos of Niko Cioffi and Cameron Pierce to wrap things up for the season. I had the pleasure, during a dinner, to be introduced to Jamie Lynn, a personal hero of mine. On the night of the WCI rail Jam, Jamie Lynn painted a mural live in the center of the rail jam while the riders shredded. It was awesome. The mural is to be part of an art park in Mammoth off the Forest trail that will be filled with park features and art. Jeff Anderson has one now and soon Jamie will too. It's an awesome idea. Here's a photo I took of Jamie painting the mural, an unexpected gem.
Signed, grateful snowboarder...
From: Life Of Bot.
ARCHIVE
2014
2013
2012
2011
2010
2009