News
Posted May 31, 2011, 11:43 a.m.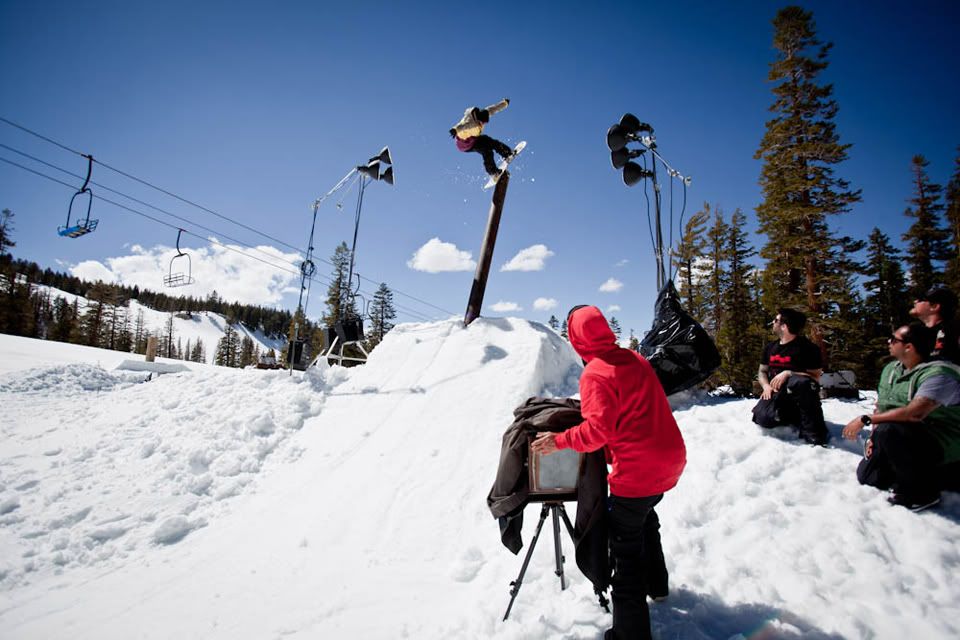 Andreas Wiig. Photo: Peter Morning.
Yobeat posted even more photos from the 2012 Foursquare Team Photo shoot going down at Mammoth Mountain, California. There is a lot of buzz about the Wet Plate photography method being used to shoot the ads. This process takes 20-30 minutes for a single photo to be shot and developed, and Ian Ruhter used this old school method for the first time ever in action photography some years ago. Anyway, check out some more shots from the weekend on yobeat.com.
ARCHIVE
2014
2013
2012
2011
2010
2009