News
Posted March 19, 2011, 1:43 p.m.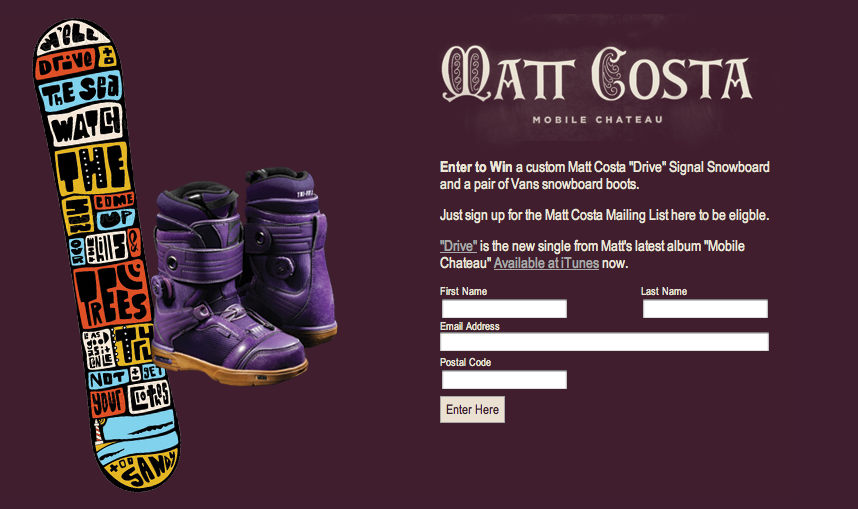 Vans and Signal Snowboards have teamed up with signer-songwriter Matt Costa to give away a custom Matt Costa "Drive" Signal Snowboard and a pair of Vans snowboard boots.
All you have to do to enter to win is sign up for the Matt Costa Mailing List here to be eligble.
"Drive" is the new single from Matt's latest album.
Matt Costa is from Huntington Beach, California. He has four independent releases: a self-titled five-song EP in 2003, a six song EP titled The Elasmosaurus EP in 2005 , a full-length CD/LP entitled Songs We Sing in 2005, and a second full-length CD/LP entitled Unfamiliar Faces in 2008. Both full-lengths were released via Brushfire Records.
For more info, check out mattcosta.com.
ARCHIVE
2014
2013
2012
2011
2010
2009