News
Posted March 19, 2011, 3:17 a.m.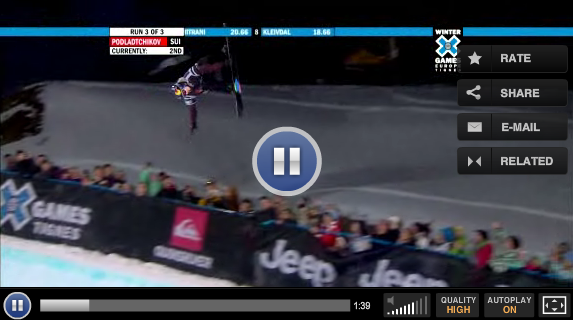 From ESPN.com
If you ever want to hear an expressive crowd of SuperPipe fans, watch an event at Tignes, France. With every hit of Friday night's final event of the Winter X Games Europe, something between a roar and a sigh went up from the crowd of more than 22,000 people. Even during the first of the rider's three runs, which was effectively nullified by that weird twilight hour that renders the pipe walls invisible, the crowd would not be subdued.
Defending Winter X Europe gold medalist Iouri Podladtchikov was one of the few riders able to hold down a solid first run, throwing down a textbook cab doublecork 1080 to frontside inverted 540 to backside double McTwist 1260 to frontside double cork 1080, finishing up with a switch air to regular.
Podladtchikov declared that he wanted to throw the same run, but do it bigger. And that's what he did for his second run, executing his tricks to near perfection and moving into first place with a score of 90.33.
Read More and see videos at ESPN.com.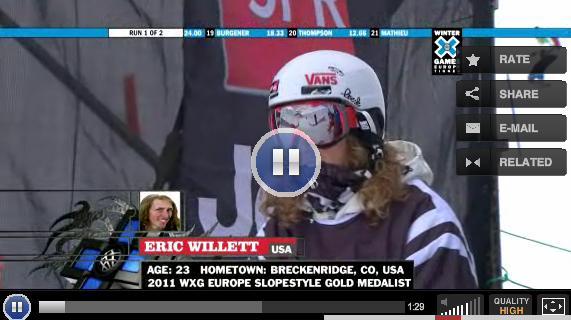 ARCHIVE
2014
2013
2012
2011
2010
2009