News
Posted March 16, 2011, 12:01 a.m.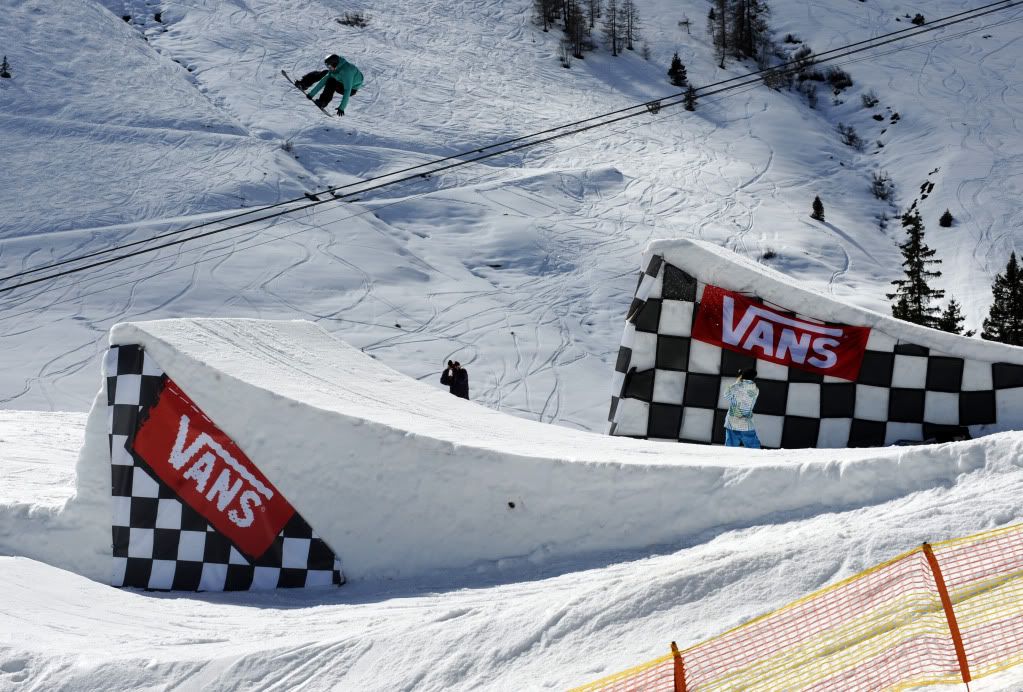 Matthias Vogt. Photo: Alex Papis.
Welcome to the week of the Wangl Tangl 2011. The World of Skate, Snowboard, Music and Art and probably powder descends on Mayrhofen in Tirol!
The Vans Penken Park is ready and open. The IOU Mega-Miniramp is in Mayrhofen and ready to for skating. Stages and sound systems, musicians and artists, riders and enthusiasts have already started arriving in town. Preparations for the upcoming event week are all but complete. destination - Mayrhofen in Tirol. Once again, the week of the Wängl is on!
An unexpected visitor is also turning up. The long awaited dump in the Alps looks set to arrive on Wednesday and set to stay through to the weekend. While this is great news for all the powder hungry shredders around Europe, it obviously creates some technical difficulties for the planed Wangl Tangl snowboard contest window scheduled from Wednesday 16th to Friday 18th of March.
For more info and lots of photos from the first day, go to vanssnow.tumblr.com.
ARCHIVE
2014
2013
2012
2011
2010
2009