News
Posted March 13, 2011, 10 p.m.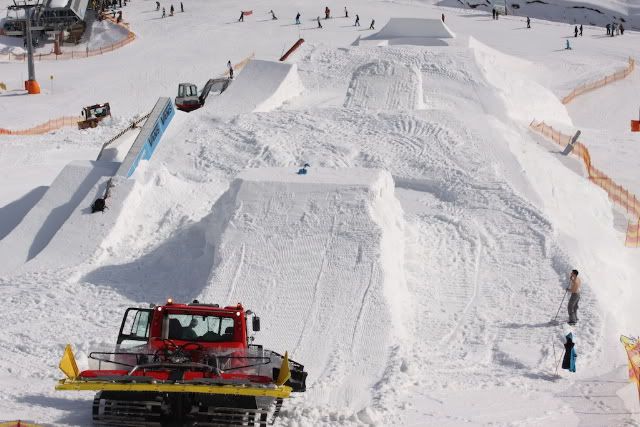 Thomas "beckna" Eberharter hit us up from Europe with some shots from the set up at the 2011 Wangl Tangl in Mayrhofen, Tirol.
"Been up at the hill this afternoon to check the developement of the park and things are looking pretty good," he said. "It's crazy warm here these days: like 17 degrees (Celsius) down the valley and 14 up the hill in the afternoon but the crew is doing an awesome job."
The www.aesthetiker.com crew also has updates throughout the week leading up to the main event.
To see more photos from the Vans Penken Park, check out our new tumblr blog vanssnow.tumblr.com.
ARCHIVE
2014
2013
2012
2011
2010
2009