News
Posted March 10, 2011, 12:01 a.m.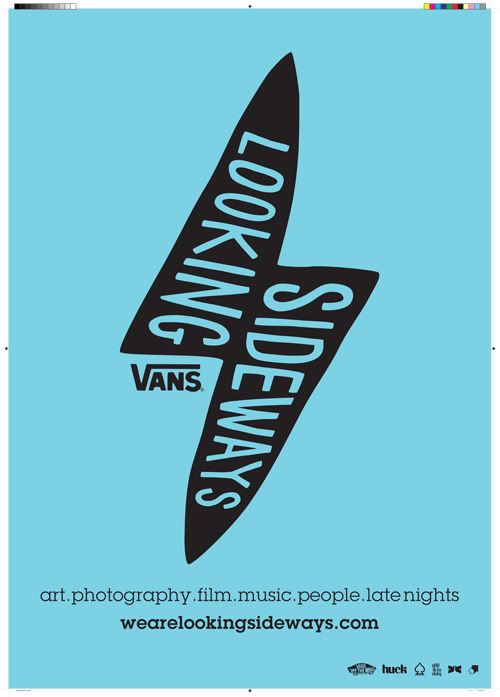 Launching in Tignes during the Winter X Games week, looking sideways is a new project which aims to bring art, photography, music, film making and riding together in an ongoing series of events, exhibitions and, of course,
rocking parties.
Snowboarding's (boardsports) relationship with film, music and art is undeniable - from the classic video parts that inspired us all and introduced the soundtracks of our roadtrips, to the art and graphics which adorn boards, tshirts
and the stickers that we leave in hard to reach places everywhere we go. The surf, skate and snow industry is built on a culture of rampant creativity. About time then, for a project which celebrates this... and gives a little back.
ARCHIVE
2014
2013
2012
2011
2010
2009