News
Posted March 4, 2011, 12:01 a.m.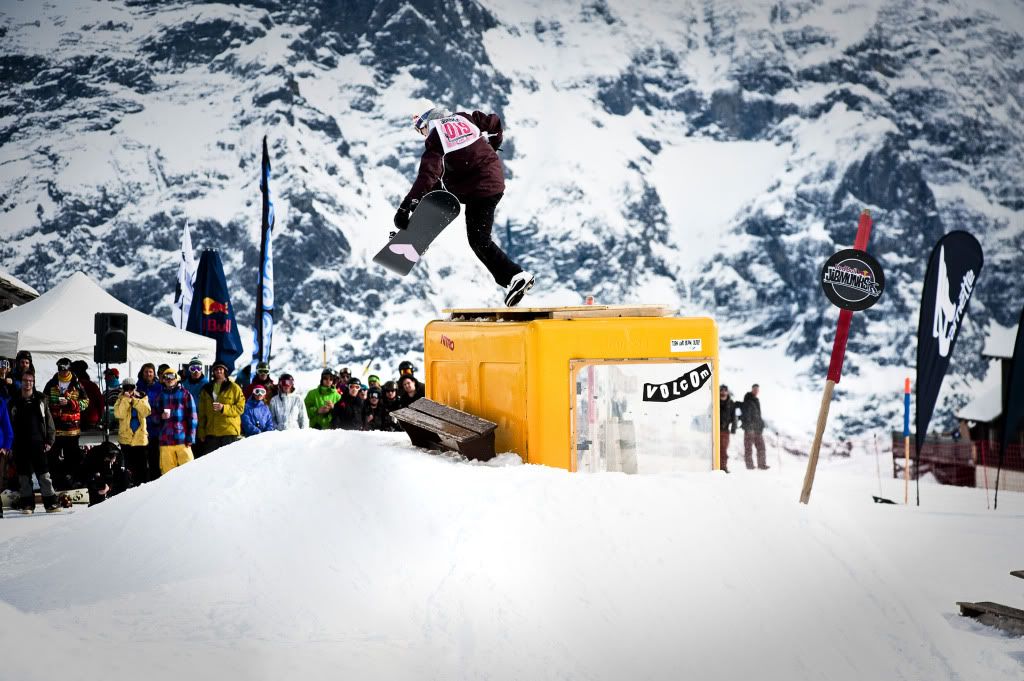 Iouri Podlatchikov. Photo: Lorenz Richard.
This report in from our hard working Europe TM Thomas "beckna" Eberharter:
"Just got back from the first edition of the Red Bull Jibmunks 2011 in Grindelwald/Switzerland. Coming from the idea of Markus Keller, this event had a unique format which is simply to jib/ride down a part of a piste/slope and make the most out of the natural terrain that the slope offers. It's a good change to the other events these days where you barely get to see a stylish BS air or some creativity as the format does not allow anything like that normally. Simply taking it back to the spirit of snowboarding.
The event had a legend class where people like Peter Strom, Tonton Holland, Christoph Weber, myself and none other than Mr. Jamie Lynn got invited to have some fun and show the kids that the old cats still have some skills and can throw down. The main event though was open to everybody and around 90 people entered the event to conquer the 16 invited pros. In the end, Vans rider Iouri "Ipod" Podladtchikov took the victory and host Markus Keller came in third place. All in all the event was a big success and everybody who was participating had a good time and shared lots of smiles. I'm sure there will be a second edition of the Red Bull Jibmunks in the incredible scenery of Grindelwald next year and I will make sure to be back - hopefully Jamie and his amazing BS airs and Cab 5s from the toes will be too!"
Big ups to Markus Keller, Red Bull, Volcom and everybody else who made the event possible. For more info, check out www.redbull.ch.
ARCHIVE
2014
2013
2012
2011
2010
2009