News
Posted June 1, 2011, 12:01 a.m.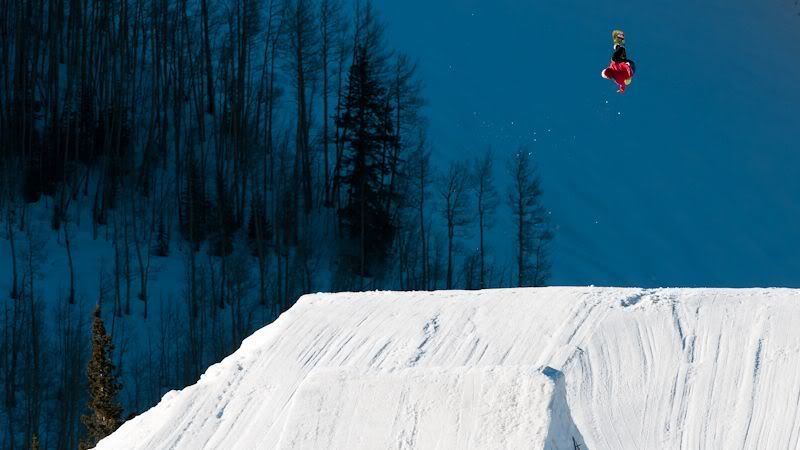 Eric Willett. Photo: Tim Zimmerman.
ESPN has a photo gallery and video with a behind the scenes look at the Aspen shoot of Brain Farm Cinema's upcoming film "The Art Of Flight". Vans Team riders Mark Landvik and Eric Willett showed up to join in the festivities, with Mark playing team mascot after his knee injury earlier this winter, and Eric sending double cork variations over a giant booter until a triple cork attempt resulted in a slight concussion. Guess you gotta send it when you're rolling with Travis Rice! Check out the photos and video over at espn.com.
ARCHIVE
2014
2013
2012
2011
2010
2009