News
Posted June 13, 2011, 12:33 a.m.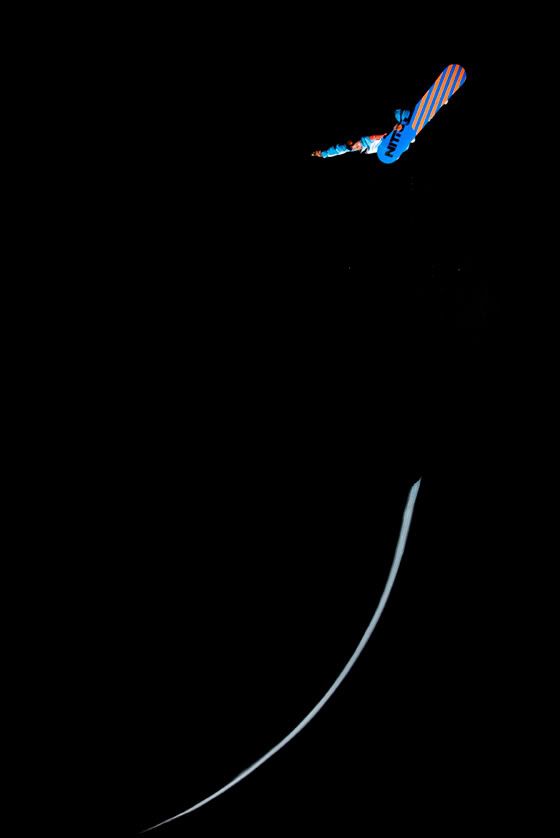 Markus Keller. Photo: Thomas Stockli.
Red Bull Illume is the world's premier action and adventure sports photography competition. The 2010 Image Quest uncovered a new, stunning collection of images.
The 50 finalists were unveiled last year at a spectacular ceremony in Trinity College Dublin, Ireland. Chris Burkard (USA) received the honor of being voted the Overall Winner. His image of surfer Peter Mendria riding the waves in golden sunlight on Chile's West Coast was selected by a international Jury of 53 photo experts, winning him a Leica S2 camera worth €30.000, prizes from SanDisk and a ProRunner x450 AW camera bag from Lowepro.
The category winners and finalists in the top 50 images were selected from the 22,764 images submitted to the 2010 Image Quest by thousands of photographers worldwide after an extensive search for the world's best photographs in BMX, surfing, skateboarding, B.A.S.E jumping, climbing, motor and winter sports.
The Red Bull Illume Photobook 2010 is a record of this quest. The top 250 images have been published in high-quality hardback and is available for purchase for fans of these stunning, breathtaking images. The worldwide exhibition of these images recently wrapped up in Denver, CO, but you can now check out the website redbullillume.com to see the online gallery of all the images, including this timeless shot of Vans Team Rider Markus Keller, which was also the cover of Snowboard Magazine in 2009.
ARCHIVE
2014
2013
2012
2011
2010
2009