News
Posted June 17, 2011, 8:12 a.m.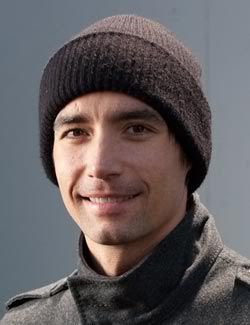 It's that time of year again! High Cascade Snowboard Camp kicked off this week on Mt. Hood, which is the official start of the summer shred season. The snow is deep, the Superpipe is hitting and the jumps are built... say hello to soggy boots and sunburns! And once again, HCSC is doing it right with their signature sessions. First off is Hana Beaman's from July 6th-13th. That one's sold out already, and Vans Snow will be there this year to cover all the action.
After that, it's Videograss time. According to HCSC, "The Videograss Session kills it. Now in it's second year, this hefty dude-crew boasts an impressive 1-to-1 Signature Sessioner™-to-Camper Ratio.
OK, so maybe there's not really 200 of them, but there will be about 20! Leading the way is Mikey LeBlanc and Darrell Mathes who are bringing their cast of riders who film for the Videograss movies. You will be the first person to see their newest film on the big screen during the HCSC World Premier, learn more, do more and win more stuff than you could possibly imagine. In fact, the VG session is so sick, Keegan Valaika asked if he could come to it, and he's not even filming with those guys..."
There are a few spots still open, so go SIGN UP NOW!!!.
Go to vanssnow.tumblr.com to watch VIDEO Recap from last year.
ARCHIVE
2014
2013
2012
2011
2010
2009