News
Posted Jan. 19, 2011, 12:01 a.m.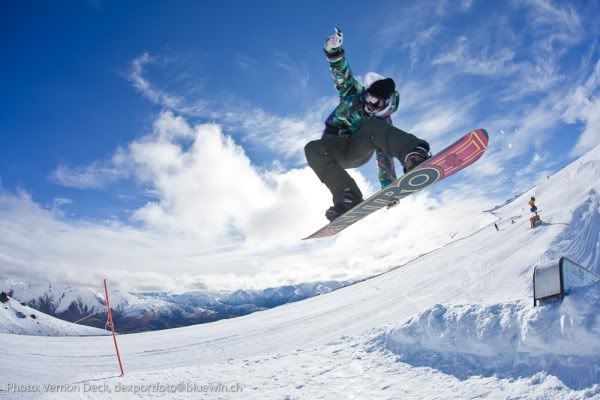 Cheryl Maas. Photo: Vernon Deck
From Transworld Snowboarding:
In many ways, Cheryl Maas shares much in common with the trademark cats on her pro model boards, boots, and apparel. Independent in nature, they both shy from the limelight, preferring to let their deft skills speak without saying. Most importantly, as Cheryl reminds us, "they always land on their feet, no matter how you throw them up in the air." Olympian, TTR World Title, US Open Champion - the list of major contest wins goes long, but it's her ability to film everything from rails to backcountry that has set her apart for almost a decade. 2011 shows her to be healthy, motivated, and looking to push her snowboarding even further. At just 26 years old, Cheryl's got that look in her eyes and that chip in her voice once again -great news, for us all. Which begs the question: If Terje is the Sprocking Cat, does that mean Cheryl Maas is the Sprocking Kitten? - Adam Hawes.
To Read The Full Interview, go to www.twsnow.com.
ARCHIVE
2014
2013
2012
2011
2010
2009