News
Posted Jan. 17, 2011, 12:01 a.m.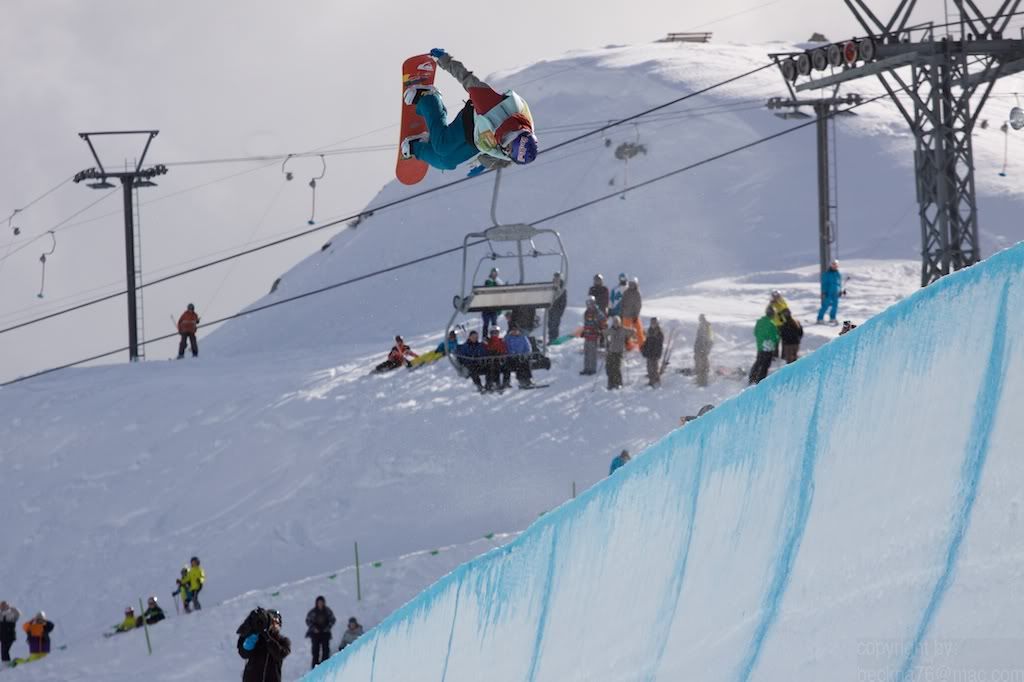 IPod Cab 1080. Photos: Beckna.
This just in from Vans Europe TM Thomas "Beckna" Eberharter:
"Just back from the Burton European Open in Laax. Over 400 people from 16 continents took part! I was only there for the pipe finals as we had three out of ten riders in it.
In the semi-finals Arthur Longo won and IPod and Markus Keller also qualified in the top six so I was excited and had my fingers crossed for the boys. Unfortunately we had not the best of luck in the finals as IPod broke his board after two practice runs and Arthur and Markus both took huge bails on their last hit in their first runs going for the nowadays needed Front Double Cork 1080.
In the end IPod (who by the way just signed a long term contract with Quiksilver - so no more Volcom) had to settle for 3rd place and therefore made the podium for three years in a row at the BEO.
Arthur was lucky to not get seriously hurt after his heavy bounce to the coping and onto the flat in the first run out of three in the finals, but his riding was seriously impressive and he could have easily made it to the podium, but it just wasn't his day... Also Markus Keller stood out once again and proved that style still does matter, and you should have heard the local Swiss crowd going off before his third and final run, which he was not able to put together."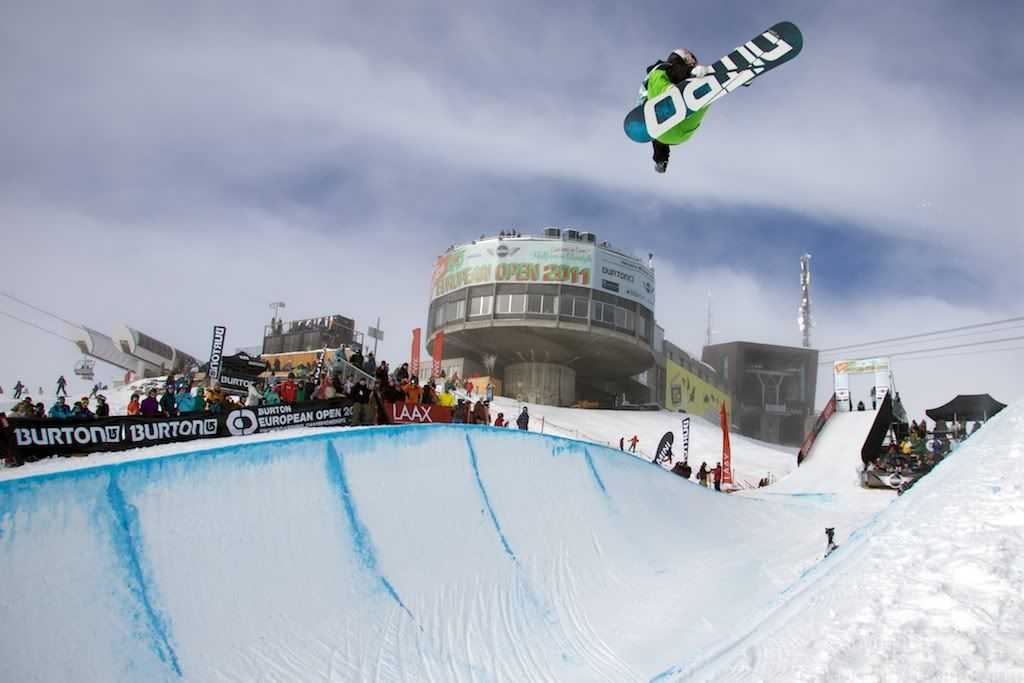 Markus Keller huge Frontside Ally Oop.
ARCHIVE
2014
2013
2012
2011
2010
2009