News
Posted Jan. 12, 2011, 8:38 a.m.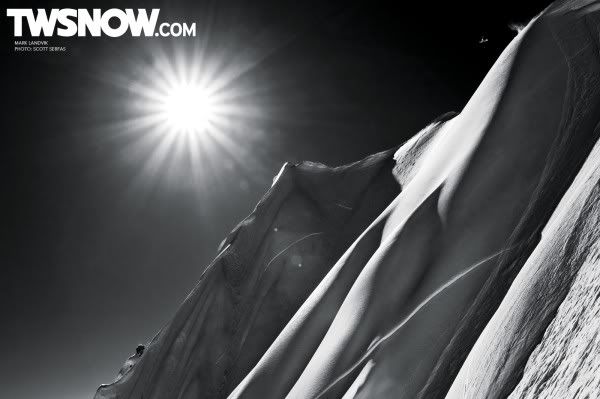 Mark Landvik. Photo: Scott Serfas
We love Transworld Snowboarding. It seems every week their "Wallpaper Wednesday" features a Vans Team Rider in some amazing shot. This week, it's big mountain destroyer Mark "Lando" Landvik with a full-sized Alaskan air in what is surely best viewed as a full-sized photo on your desktop. Seriously, you gotta see this one BIG to appreciate the size and scale of the AK mountains. Shout out to Lando as always for putting it down for the freeriding fans. There's also some interesting tidbits of info about this date in history going back to 1816! CLICK HERE to check it out...
ARCHIVE
2014
2013
2012
2011
2010
2009