News
Posted Jan. 8, 2011, 2:41 p.m.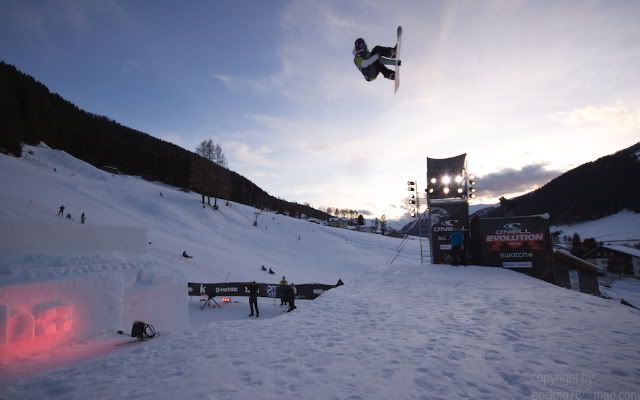 Eric Willett. Photos: Beckna.
OnBoard Global Snowboarding has you covered with more coverage from the O'neill Evolution Contest in Davos, Switzerland last weekend. Team Vans was killing it as usual, with not only IPod grabbing second in the Superpipe, but 6th in Slopestyle as well. Add in Eric Willett's third place finish, and that's a Vans rider with a podium spot in both events. Our Europe Team Manager "Beckna" also filled us in with news about some of our other athletes:
"O'neill Evolution Davos 2011 is a wrap, what a crazy final in the slopestyle," said Beckna. "The level went off the roof and our guys were right in it. Eric Willet took 3rd place while Ipod had to settle for 6th place although with a killer run. Top 8 have been super tight. Also Markus Keller showed some switch double BS rodeos and was the crowd pleaser. On the womens side, Aimee Fuller from the UK took 5th place in the womens finals. She's gotta be stoked, her first big result in a 6 Star TTR event."
Check out www.onboard.mpora.com for videos of the event, including the Superpipe highlights with a sick POV Video from Eric Willett and the Night Slopestyle finals.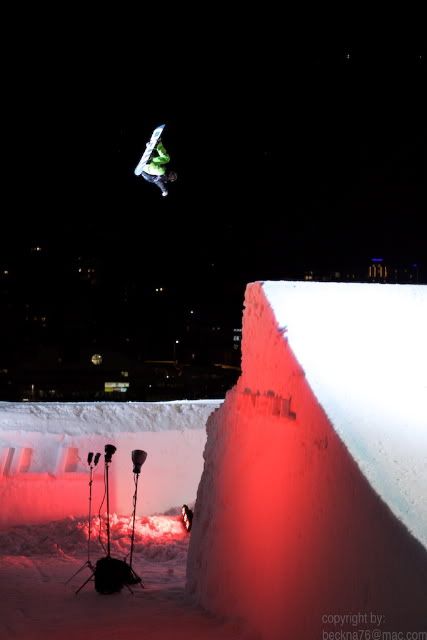 Markus Keller. Photo: Beckna.
ARCHIVE
2014
2013
2012
2011
2010
2009