News
Posted Feb. 27, 2011, 12:01 a.m.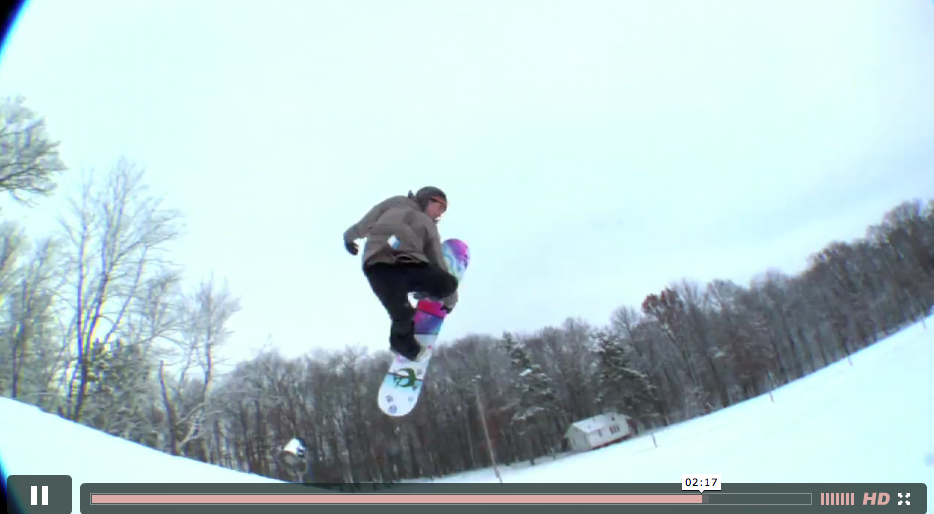 Our friends over at Videograss are working hard to keep everyone in the loop on their latest project, Shoot The Moon. With an "early teaser" that debuted at the SIA Snow Show last month and a Daily Blog featuring Vans Team Riders Darrell Mathes and Zac Marben, the Videograss crew is goin' hard. Now they have Videograss Sundays on snowboardermag.com, this one featuring Zac Marben, Jeffy Gabrick, Jonas Michilot, and Ethan Deiss at Trollhaugen Resort in Wisconsin. Check it out, and add the boys to your blogroll to stay posted on the latest from VideoGrassLand. Good job dudes, keep up the good work.
This year the video will include parts from Chris Grenier, Darrell Mathes, Gus Engle, Jed Anderson, Johnny Miller, Jon Kooley, Jonas Michilot, Jordan Mendenhall, Justin Bennee, Louif Paradis, Mikey Leblanc, Nick Dirks, Nima Jalali, Will Tuddenham, and Zac Marben.
Presented by Monster and sponsored by Academy, Airblaster, Ashbury, Bonfire, Elm, Holden, Howl, K2, L1, Nike, Ride, Salomon, Snowboarder Magazine, Vans, and Volcom.
ARCHIVE
2014
2013
2012
2011
2010
2009