News
Posted Feb. 23, 2011, 12:01 a.m.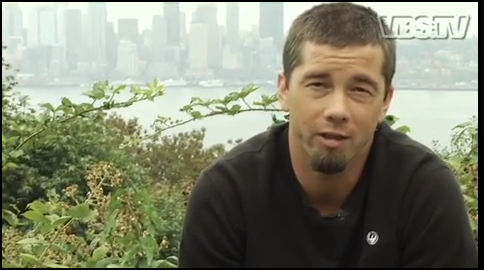 From VBS.TV:
Part 2: A smorgasbord of snowboarding's movers-and-shakers explain how Jamie was the first of his kind—apparently, it's all in the cowboy stance. Jamie recalls a story of how Mike Ranquet and co. influenced him to savvy up to cab tricks and how, a few years later while riding with Terje Haaksonen in Norway, Jamie would put down the biggest cab-5 anyone had seen yet. In short, the style continues.
See the rest at VBS.TV: Jamie Lynn -- Part 2 of 4 - Powder and Rails: Season 3
Part 3: We have the first ever Powder & Rails love story with a true Mount Hood Timberline romance. We also talk about maintaining integrity through 20 years of snowboarding and get a chance to check out Jamie's signature snowboards that show up in the mail. Jamie explains that being able to design all the artwork on his pro model equipment is just part of the reason he's stayed loyal to the same companies for over 15 years.
See the rest at VBS.TV: Jamie Lynn -- Part 3 of 4 - Powder and Rails: Season 3
ARCHIVE
2014
2013
2012
2011
2010
2009