News
Posted Feb. 18, 2011, 12:01 a.m.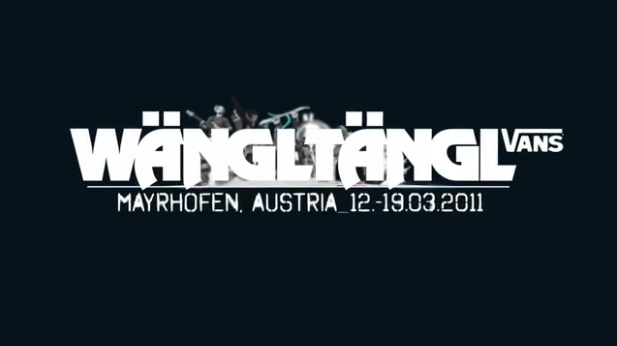 As the Asthetikers say themselves, "Style is Averything!" so watch the teaser and make sure you check this bad boy rider driven contest in Mayrhofen, Austria on March 12th-19th, 2011.
There's always a bunch of awesome stuff going on at the Wangl Tangl: from killer skateboarding on the incredible mini ramp, to bands and DJs that'll rock your socks off, to art shows and poetry that'll tickle your creative place. But first and foremost is snowboarding, and these boys sure know how to put together an innovative contest.
By snowboarders, for snowboarders is a cliche but it rings true for this event. It's all about putting down the most creative, progressive snowboarding down in the most creative, progressive park setups the crew can dream up. Hell, the event format and schedule is pretty much determined by the riders themselves.
Once again the contest will be a Team Challenge 'Gang Jam'. Several teams have already signed up, amongst them last years winning team 'Absolut' with Herby Thaler, Michi Stanschitz and Fips Gruber, team 'UK' with Nelson Pratt, Billy Morgan and Andy Nudds, team 'Zillertal' with Werni Stock, Peter Koenig and Georg Huber, team 'Italy' with Marco Grigis and Stefano Munari, the team around Jamie Nicholls and Tylor Chorlton as well as the Ä-teams with Steve Gruber, Wolle Nyvelt, Friedl Kolar, Chris and Rudi Kroell.
The 'Shred Down Austrian Masters' held in Innsbruck and Westendorf will be the last chance to qualify for the Wangl Tangl 2011. By reviewing the riding at both the Halfpipe and Slopestyle events, an A jury will define the last direct qualifiers to be part of the 'Wangl Tangl Gang Jam'.
For more info check out www.aesthetiker.com
ARCHIVE
2014
2013
2012
2011
2010
2009