News
Posted April 13, 2011, 7:42 a.m.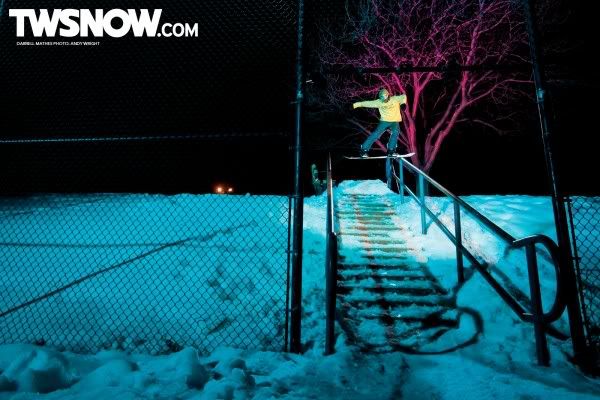 Darrell Mathes. PHOTO: Andy Wright
TWSnow.com featured Vans Team Rider Darrell Mathes in their popular "Wallpaper Wednesday" column that lets you download full-size, hi-res photos to your desktop to use at your leisure. Make it a Wallpaper, put it on your iPhone, or go old school, print the damn thing and hang it on your wall! This time Darrell gets tricky with a handrail that leaves little room for error.... either stick it, or wind up face first into a chain link fence. Of course Darrell did, and photographer Andy Wright's creative lighting made it look even better. Nice work fellas. Head over to TWSnow.com to download the shot.
ARCHIVE
2014
2013
2012
2011
2010
2009