News
Posted April 18, 2011, 10:11 a.m.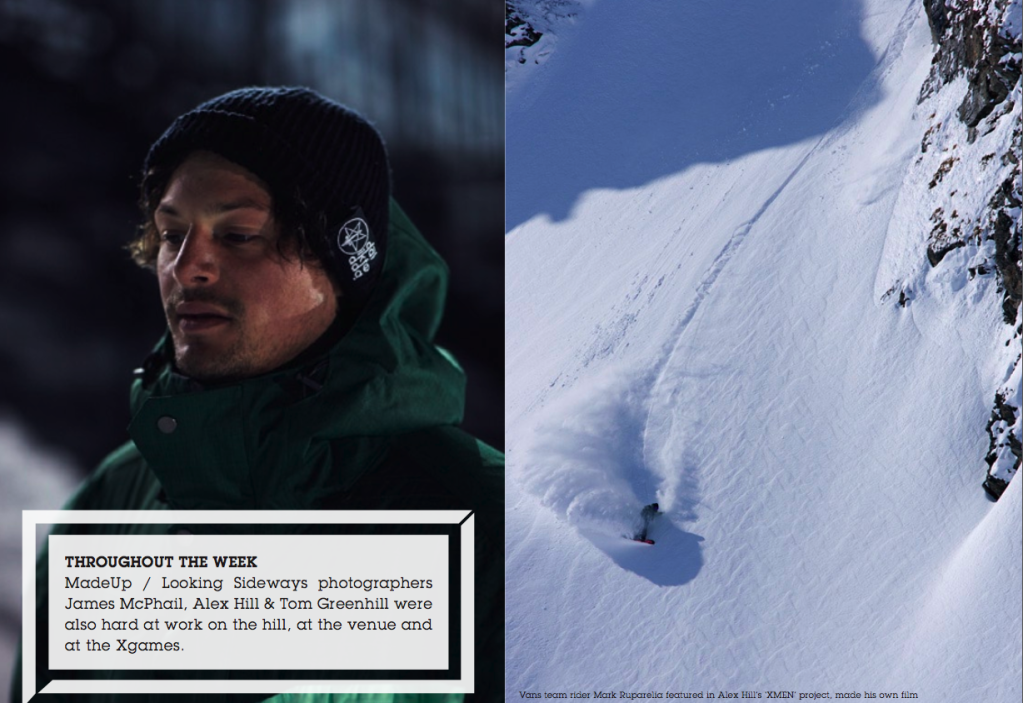 Looking Sideways, presented by Vans and Burn, premiered in Tignes from 14-18th March during the week of the 2nd European X Games and was a great success with public and media alike.
Reporting on the X Games, Transworld Snowboarding's European correspondent Matt Barr wrote "...the most interesting thing so far about this event, other than the predictably mind-blowing riding, has been a little fringe event called Looking Sideways."
An ongoing project celebrating the creativity that surrounds and defines boardsport culture, L.S. aims to explore the fringes of the snow, surf and skate scenes - the art, music and diverse creative culture which elevate our sports into lifestyles.
To read more and see tons of photos from the event, check out vanssnow.tumblr.com.
ARCHIVE
2014
2013
2012
2011
2010
2009