News
Posted April 26, 2011, 9:58 a.m.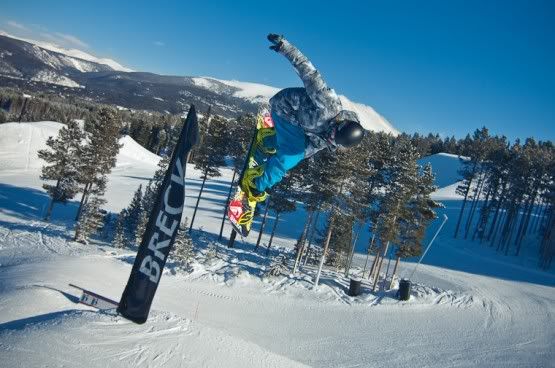 Eric Willett. Photo: Zak Shelhamer.
This week Hump Day gives you the inside scoop on snowboarding's other side. Eric Willet is a competition beast, always finishing up near or on top of the podium with wild and crazy super flips that many of Yobeat's patrons may consider "uncool." Regardless of how you feel about his take on snowboarding, there is no denying his incredible snowboarding skill, and marvelous curly locks.
At what point did you decide you wanted to start competing as a professional snowboarder?
I started when I was in highschool but I kinda sucked at it. Then I went to New Zealand when I was 19 and did well at a few comps and from there it just clicked.
Who's the most intimidating person in the start area at the events you attend?
I'd say the cameramen. They're always sticking their massive cameras in your face expecting you to do something and most of the time you just feel awkward so you look like an idiot.
Read the rest of the interview on yobeat.
ARCHIVE
2014
2013
2012
2011
2010
2009