News
Posted April 5, 2011, 7:21 a.m.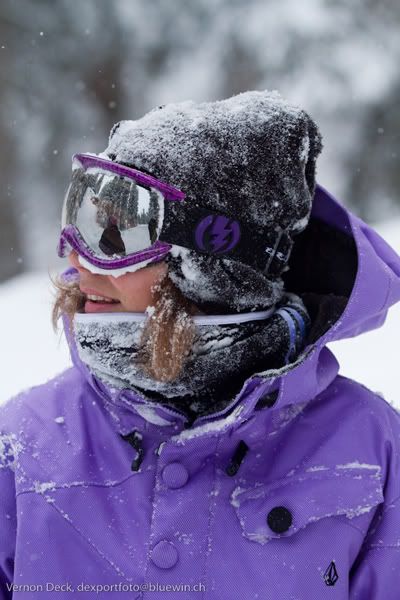 Cheryl Maas. Photo: Vernon Deck.
From sbcwomen.com:
Dutch rider Cheryl Maas' part in Dropstitch, a 2004 all-girl snowboard film, blew my mind. The rails she hit were bigger and more technical than anything girls were attempting at the time, and she was even out-sliding some of the guys. Her natural talent was apparent and extra impressive given that she had grown up riding artificial slopes in the Netherlands. Despite dealing with multiple blown shoulders over the last two seasons, Cheryl is back and pushing the limits of women's snowboarding. Last month at the European X Games Cheryl landed the first ever 900 in women's slope competition, and she just released the teaser for her own web series called "Open Air." Prepare to have your mind blown, or blown again as the case may be.
To read the full inteview, go to www.sbcwomen.com.
ARCHIVE
2014
2013
2012
2011
2010
2009