News
Posted April 1, 2011, 12:45 p.m.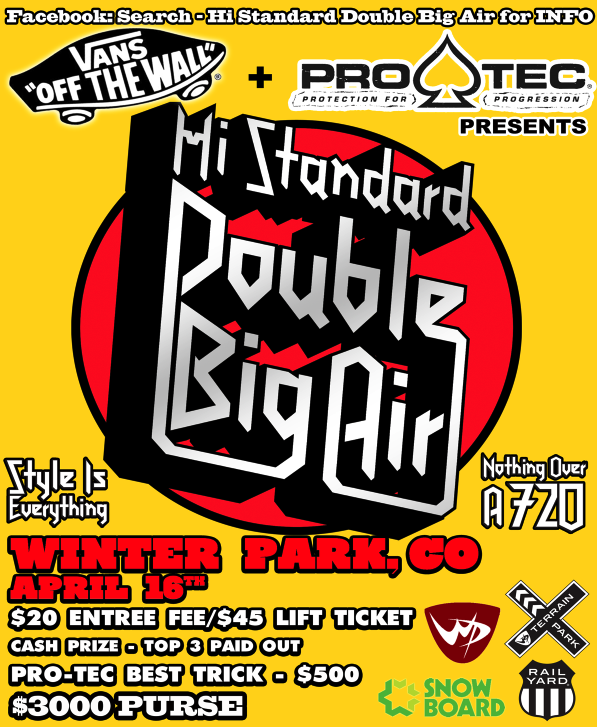 The Vans Hi-Standard Contest is an expression of style. Much like the Air n Style contest's of the early 2000's. The Hi-Standard contest is a double big air jump contest where the rider cannot spin over a 720. Anything over a 720 and your run is disqualified.
Snowboarding has progressed so fast in the last 5 years, from riders doing Switch Backside 1260's to the Triple cork. The level of riding is through the roof and it is amazing to see. With all
that being said, let's take a step back and get back to the basics STYLE. Style is everything in snowboarding. It's how you tell one double chucker apart from the next. This is not your text book Big Air event, where the kid who spins the most wins. This is a Big Air done the VANS way, where style and creativity will get you the win.
Please join us in Winter Park, CO on April 16th for the Hi-Standard Double Big Air Style Contest. For more info, check out our facebook event page.
ARCHIVE
2014
2013
2012
2011
2010
2009