News
Posted Oct. 11, 2010, 1:14 p.m.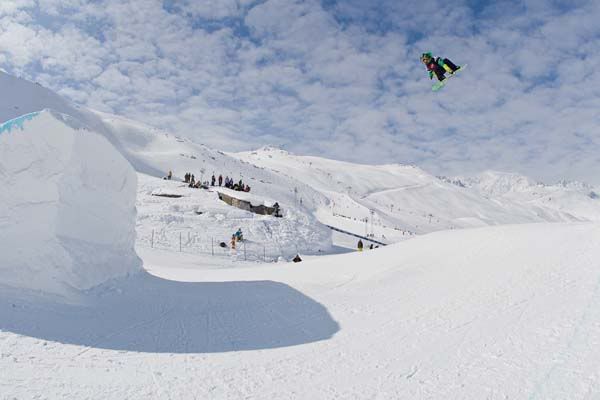 Eric Willett. Photo: Chris Wellhausen.
As winter quickly approaches, Brad Farmer from Fuel TV put up a funny blog about why snowboarding is better than skiing, and we couldn't agree more. It starts off with a little something like this:
"Snowboarding has been better than skiing since it was invented and nothing has changed with that in the last, roughly, 30 years. Skiers and snowboarders get along these days, share the slopes and even ride together, but snowboarding is still a superior sport. It's mellow that you followed us into the world of freestyle riding and we're happy to share our terrain parks and half pipes with you. We even let you hit our jibs. We don't mind that skiers rode our coattails into the X Games and now even the Olympics (I'm talking freestyle skiing here.) We're totally down with you guys and gals even if you are two-plankers. Nevertheless, snowboarding will always be on top and if you don't believe us...here are five indisputable reasons why."
Check out www.fuel.tv to read the rest.
ARCHIVE
2014
2013
2012
2011
2010
2009