News
Posted Nov. 18, 2010, 11:36 a.m.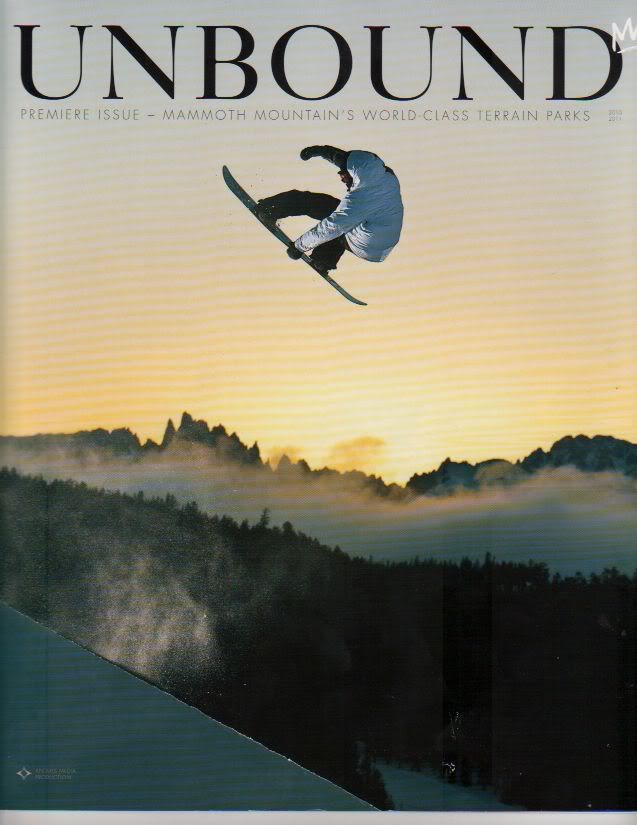 Arthur Longo. Photo: Frode Sandbech
Frode Sandbech's photo of Vans Team Rider Arthur Longo blasting out of the Mammoth Mountain Superpipe from the Transworld Team Shootout has found it's way onto the cover of a brand new magazine. It's Mammoth Mountain's Unbound, brought to you by Jeff Baker and Mike Basher, former editors of Snowboard Magazine. The Mag is filled with sick photos from Mammoth Mountain's Unbound Terrain Parks, backcountry booters and scenes from the active nightlife in the Village. It also has a great story about I AM SNOWBOARDING, featuring photos of the artwork and the story behind the entire project. They even had a huge release party at Hyde Lounge during opening weekend to celebrate the issue's release! Check out some of the photos on SnowboarderMag.com, and be sure to check it the issue if you can find it!
ARCHIVE
2014
2013
2012
2011
2010
2009