News
Posted June 10, 2010, 2:51 p.m.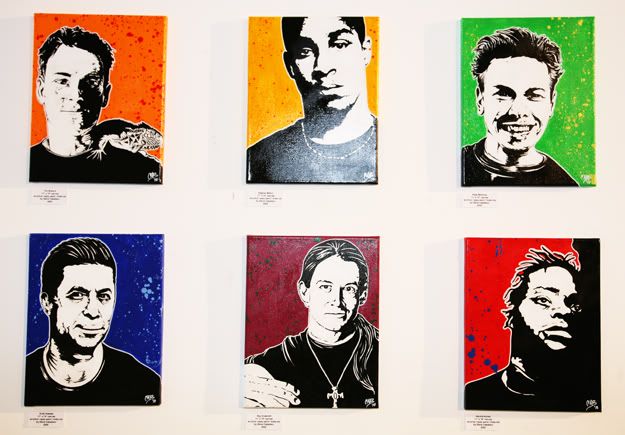 Art by Steve Caballero. Photo By Justin Korkidis
Complex.com posted some great shots from Oakley's Love and Guts art show, which coincided with the Maloof Money Cup in New York City last weekend. Presented by Vans, the Maloof Money Cup brought the world's best street skaters to compete for a $100,000 first place prize, who took over the city and left behind a groundbreaking new skatepark in their wake. Special events took place throughout the weekend, like the art show that featured works by skaters like Chad Muska, Lance Mountain, Steve Olson and our own Steve Caballero, among many others. Check out Complex.com to see more pics.
ARCHIVE
2014
2013
2012
2011
2010
2009