News
Posted July 25, 2010, 9:37 p.m.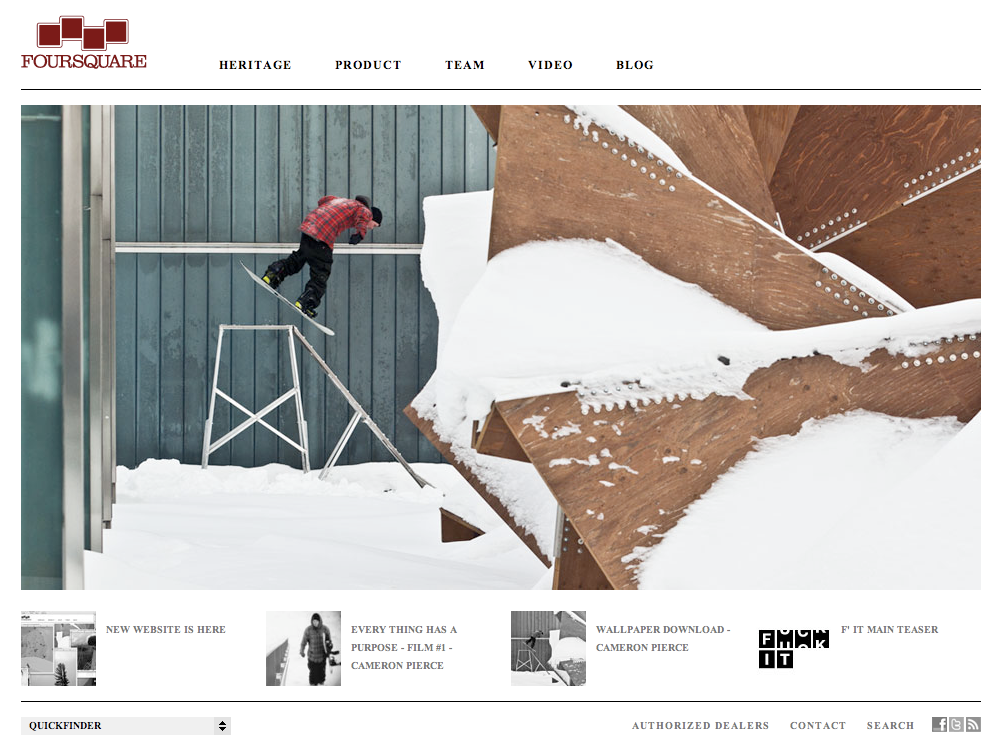 The new 2011 Foursquare website just went up, and just like their clothing the site is clean and well designed, with an emphasis on interactivity and functionality.
You can check out videos, blogs and the team pages where you can follow riders like Vans superstar Andreas Wiig and the rest of the Foursquare team. See where they're riding, what they're riding, and even stay connected to their Facebook posts. Look for the entire 2011 Foursquare outerwear and apparel lines to be live in August 2010.
ARCHIVE
2014
2013
2012
2011
2010
2009