News
Posted Dec. 27, 2010, 12:01 a.m.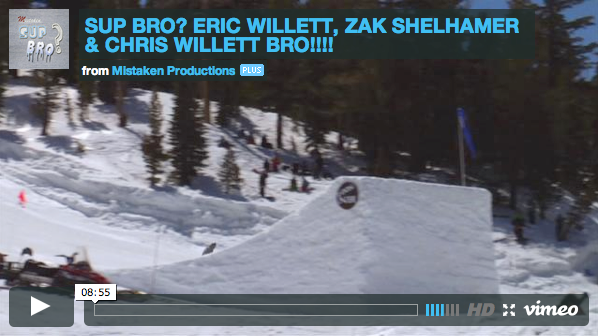 From Snowboarder Magazine:
Sup Bro? Bra, shaka, far out, radical, tubular, totally, double cork, bitchin, cowabunga, dude, epic, sick, EXTREME, chyeah, dank, fo' sho, gnarly, righteous. You get the point. Eric Willett, Chris Willett, Zak Shelhamer's parts from the Colorado based snowboard film… "Sup Bro?". If you can put all of those words above into one sentence…. you are the man.
ARCHIVE
2014
2013
2012
2011
2010
2009