News
Posted Dec. 20, 2010, 12:15 p.m.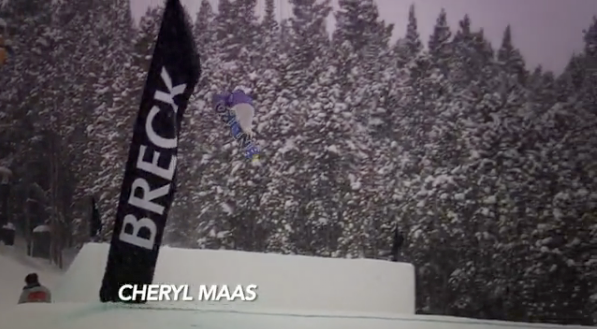 The first stop of the Winter Dew Tour is a wrap, and Vans had two riders in the slopestyle competition looking for that first big win of the season. Eric Willett and Cheryl Maas were in the finals on Sunday and despite the near blizzard-like conditions, rode like the winter warriors they are. As AlliSports.com puts it, "For a moment, it seemed like Breckenridge local Eric Willet would take the event title after throwing the run of his life with back-to-back double corks and a backside rodeo 5. But the magic fell apart when he attempted a switch back 10 double cork on the last hit and slid out the landing."
Even though that last fall would put him in 7th, big ups to Eric for going all out for the win.
For the ladies, Cheryl Maas rode strong and solid enough to grab a podium spot with a third place finish.
"The jumps were nice and big and the rails were really smooth," Maas said. "I just was making my way through the course and I was just happy I was still standing."
Congratulations to both riders for enduring the elements and representing Vans. For more results and a video from the finals, go to www.allisports.com.
ARCHIVE
2014
2013
2012
2011
2010
2009