News
Posted Aug. 14, 2010, 12:12 p.m.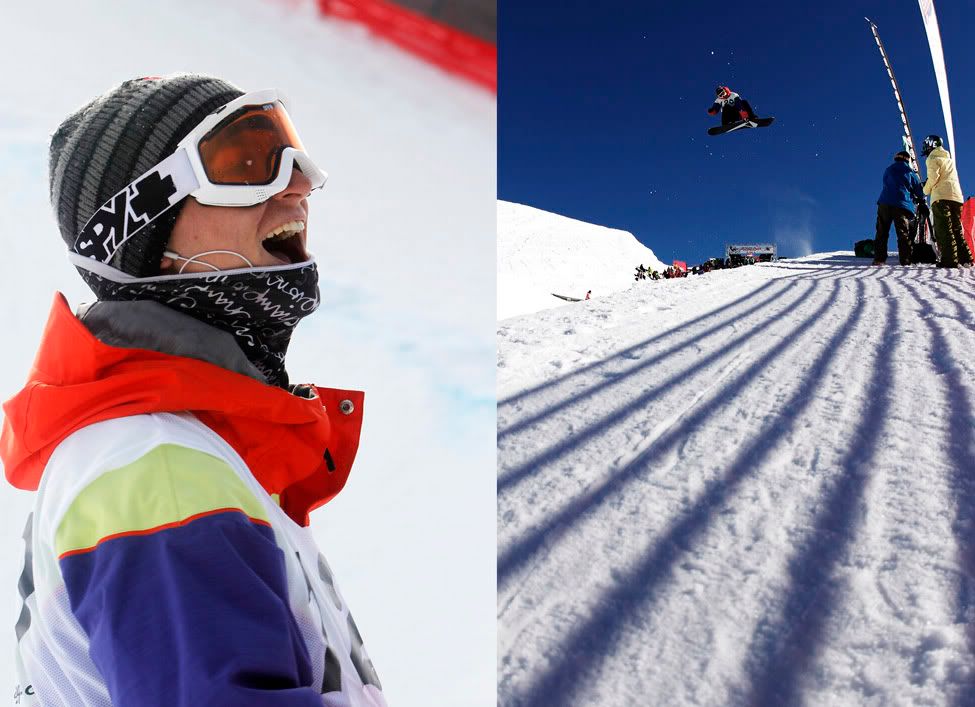 Iouri Podladtchikov. PHOTO: Frode Sandbech
The eighth annual Burton New Zealand Open Halfpipe finals took place under blue bird skies at Cardrona Alpine Resort with Iouri Podladtchikov (SUI) taking first place in the men's event and Kelly Clark (USA) winning the women's competition. Podladtchikov and Clark both finished the day NZ$6,000 richer for their efforts and set themselves up nicely with solid early season results counting towards the 2010/11 Burton Global Open Series and the Swatch TTR World Rankings.
Although the weather was perfect, warm temperatures meant the competition format had to be shortened, in order to keep Cardrona's 22-foot Olympic sized halfpipe in top shape. All 38 men and 19 women semi-finalists went straight into a single final round, with the best of two runs counting for their final ranking.
14 year-old Taku Hiraoka (JPN), who dominated the pre-qualifiers and qualifiers, continued to amaze with his first run score of 89.35 points setting the benchmark. Hiraoka's run was a backside 540, frontside inverted 720, Cab 1080, and massive frontside 900 tailgrab. This Cinderella story proved that it's possible to ride all the way from the pre-qualifier round through to the podium and second place. But taking the win was Iouri Podladtchikov (SUI) who let out all stops on his second run with a huge crippler, double McTwist 1260, frontside 1080 tailgrab, and Cab 720 for an impressive 93.70 points. Louie Vito (USA) also had a strong second run to jump up into third place with 88.04 points. Louie's run started with a frontside 1080 double-cork, Cab 1080 double-cork, double crippler, backside 900, and frontside corked 900.
It was also a monumental day for judging, with the newly developed Snowboard Live Scoring system (SLS) proving itself for the first time in the halfpipe. Scores are given for each individual hit during a run, as well as a flow score, to provide a very transparent and informative final score. Viewers of the live webcast on GO211.com were able to see this system in action and watch real-time ranking changes, among other features of the webcast.
Full results are available on www.opensnowboarding.com.
ARCHIVE
2014
2013
2012
2011
2010
2009