News
Posted Aug. 6, 2010, 12:01 a.m.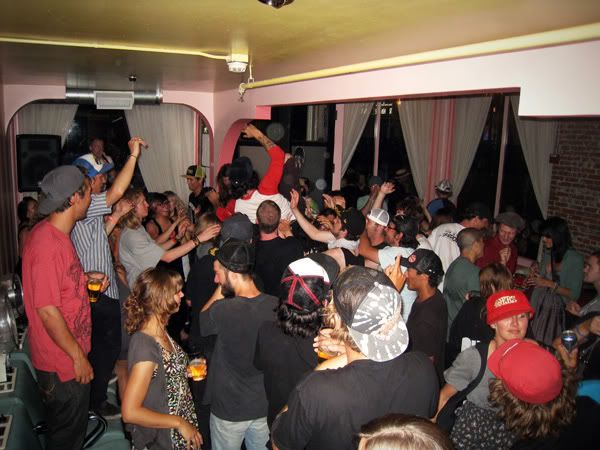 Partytime at Portland Beauty Bar. Photo: Snowboarder Magazine.

Snowboarder Magazine
has posted some photos from the Videograss premieres up in Oregon, and from the looks of it things got a little wild. Stage diving (without a stage), 3 sold out showings and general Portland mayhem seems to sum it. On top of everything, Snowboarder's new Online Editor Laura Austin got her camera stolen and still managed to put together one helluva post! Nicely done. Check it out and look for the Videograss tour coming through your town this fall to get in on some good times yourself.
ARCHIVE
2014
2013
2012
2011
2010
2009